ANNOUNCEMENT FROM CMEF INDONESIA
CMEF INDONESIA will take place from 17 to 19 June 2021
INDONESIA'S INTERNATIONAL MEDICAL INDUSTRY AND MANUFACTURING MARKETPLACE
CMEF Indonesia, a medical equipment exhibition, is your gateway into the booming medical equipment market in Indonesia. Bringing together local medical equipment distributors, resellers, manufacturers, hospitals and government agencies seeking new principals, innovative products as well as co-manufacturing opportunities. CMEF Indonesia is the definitive platform for International brands to explore and connect with Indonesia.

3 DAYS OF BUSINESS OPPORTUNITIES
NETWORKING & PARTNERSHIP



 Connect with local medical community and international brands to explore endless business opportunities.
NEW-TO-MARKETS PRODUCTS



Find out more about the latest new to Indonesia's medical equipment and brands.
 
SEMINARS



Learn and hear case studies from thought-leaders leaders in Indonesia's healthcare industry.
 
BUSINESS MATCHMAKING



Tailored face-to-face meeting service to ensure you meet the right profiles for your business.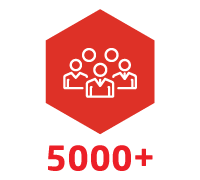 Visitor Footfall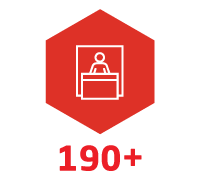 International Brands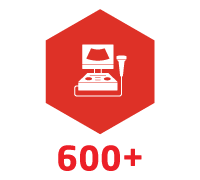 Products Showcased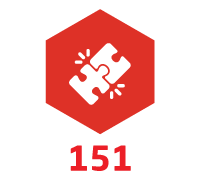 Matchmaking Meetings 

HEAR WHAT OUR VISITORS HAVE TO SAY
"First program I attend and it's really help me to have personal meeting with exhibitor on spot. "
Susilo, Sales Manager
PT. Brataco
"Open opportunity to add new principal. "
 
Sandra Arsani, General Manager
PT. Sugih Instrumendo Abadi
"Very organize and also have translator to help communicate." 
Hasan Salim, Director
PT. Sumber Utama Medicalindo
"I meet with the right meeting partner. "
 
Nirma Kosasih, Marketing
PT. Berca Niaga Medica
"Will attend next year looking for a new principal."
 
Erivan Fadhlur Rahman, Business Development
PT. Bintang Sarana Medika
"Effective meeting with exhibitor, gather information and open business relationship."
Sukmana Tri Atmaja, National Account Manager
PT. BSN Medical
REGIONAL HOSPITAL ASSOCIATION OF INDONESIA
(ARSADA)
Regional Hospital Association of Indonesia (ARSADA) established on 3 November 2000 is an association for the public hospital own by regional government in Indonesia from Province, District and City government. The main goal of ARSADA is to become a platform for the regional hospitals to actively facilitate the development of regional hospitals that fulfil the vision of national development in health and medical in Indonesia.
INDONESIA ELECTRO MEDIC ASSOCIATION
(IKATEMI)
Indonesia Electro Medic Association (IKATEMI) is a medic professional organisation specialize in electro medic professional. The main purpose of IKATEMI is to develop professionalism in increasing the quality of the services and competency of electro medic professional. IKATEMI is also an association to facilitate the members to established partnership and collaborative activities with external partners in the effort to achieve the association goals in electro medic knowledge and technology development.
INDONESIA PHYSICAL MEDICINE AND REHABILITATION ASSOCIATION (PERDOSRI)
Indonesia Physical Medicine and Rehabilitation Association (PERDOSRI) formerly known as Ikatan Dokter Ahli Rehabilitasi Medik Indonesia (IDARI) established in 1982 with the purpose to bring the education of doctor specialist in physical rehabilitation to Indonesia. With the support of University of Indonesia, Airlangga University, Diponegoro University and later recognized by Indonesia Medical Association (IDI) in 1990, PERDOSRI became the only official association to supervise and regulate the education in Specialization in Physical Medication and Rehabilitation in Indonesia.
STAY CURRENT & BE INFORMED
Receive Exclusive Updates and News about CMEF Indonesia 2021